I pounced on 12 West out of the metro to escape rush hour just before 5pm (rush hour begins at around 3:45 then increases to the point where it pretty much stops after 5). I was not really positive where I wanted to go, I had been looking at the Buffalo surface data, it appeared that the warm front had not yet passed and moisture was slightly higher than anywhere else. But, I had to get out of the Metro area. Hwy 12 had alot of construction going on so I went North to Hwy 55 finally stopping in Buffalo to look what was going on. A few cells were starting to appear West of me, I eventually headed West on I-94 to Melrose and Albany just short of Sauk Centre, road construction prevented me from taking the optimal route. A line of cells had formed and were moving over this general area in a NE direction at about 45 knots. The cells appeared to intensify and organize as they approached I-94. I had missed the first nice cell but, saw it from a distance along with another nice looking cell before the sun set. I pulled over in Melrose to watch another cell approach, I decided last minute not to sit their in the parking lot while the core of the storm passed over me. Coming up to Albany I spotted what appeared to be a tail cloud (it was completely dark, lightning illuminated), so I pulled off then headed straight North to intercept the feature and watched it for some time. It was pretty solid and attached to the base at all times for 20+ minutes but, I really could'nt see too much.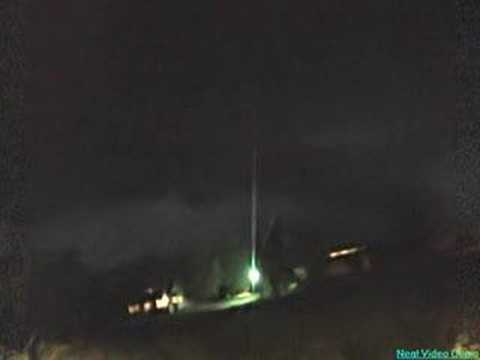 The video is not liner, I went thru and basically stuck a bunch of lightning illuminated frames together, otherwise it was mostly catching a brief glimpse of it every 5-10 seconds which is I guess why I generally try and avoid chasing after dark.
October 20th, 2007 Fall Color Photography »« September 13th, 2007 Roll Cloud
A low pressure moved thru Minnesota it was positioned a little NorthEast of Duluth bringing a cold front with cold Canadian air in it's wake which triggered a couple of storms this morning, one moving East that was North of the Metro and a few cells South of the Metro into Iowa along the front. I was in my office that faces South, when this roll cloud appeared. When I looked out front (facing North) it trailed off into the horizon. All I had on me at the time was a cell phone for video so I shot a quick clip. Their were higher based clouds in the background but, they were a couple thousand feet higher and the roll cloud was distinct and not in anyway attached. The video was shot thru glass with a cell phone, and the roll cloud itself had contrast issues with the higher based clouds in the background.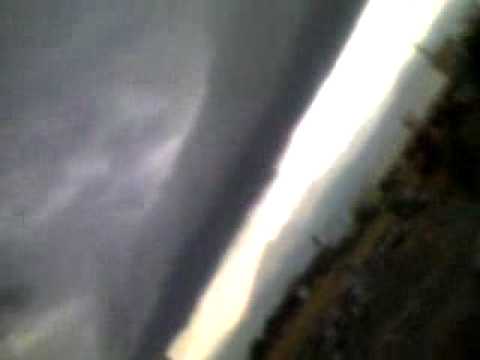 A dozen .75 to 1.25 inch hail reports were reported with the system.
September 17th, 2007 Sterns County »« August 13th, 2007 Sherburne County MN